We think we have the best program around, but don't just take our word for it. Listen to what our parents and campers have to say!
Summer registration will open later in 2021. If you attended SportsTyme previously, then you will automatically receive an email once registration opens. No further action is required. If you have not attended SportsTyme previously and would like to be notified, click here to add your name to our contact list.
Summer Camp 2021
@Markham Woods Middle
Dates: TBD
Summer Camp 2021
@Independence Middle
Dates: TBD
Summer Camp 2021
@Indian Trails Middle
Dates: TBD
As camp professionals, we understand that a parent's greatest concern is for the safety of their camper. That is why SportsTyme is accredited under the American Camp Association, which is the only recognized accrediting body for camps in the US. For over 100 years, the American Camp Association has been accrediting camp programs nationwide; however, only about a fourth of camps operating today hold ACA's coveted accreditation. Accredited camps under the ACA must meet up to 300 strict health and safety standards. For these reasons, accreditation is a parent's only evidence that a camp is truly committed to the health, safety, and overall well-being of their child. Earning ACA accreditation takes a tremendous amount of time and commitment, and SportsTyme is very proud to wear the badge.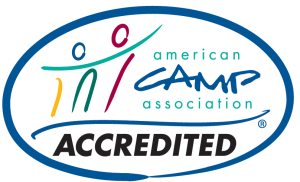 With nearly two decades of experience in the camp industry we can confidently say that SportsTyme will be the only camp you'll need this summer. The goal of our curriculum is to create a relaxing environment where kids can gain confidence, learn new sports, and make friends.  Campers who attend our award-winning program learn the importance of honesty, humility, teamwork and good sportsmanship while participating in a vast variety of activities. Boys and girls ages 5-13 are taught to treat others with respect and kindness; bullying is never tolerated. At SportsTyme we believe every child is a gift from God, and that belief is at the center of our daily team building exercises. If you're looking for a camp with endless variety this summer, then you've found the right program. SportsTyme offers a diverse experience that keeps kids coming back week after week.
Safety is our top priority.
Excellent coach-to-camper ratio.
Our staff is CPR certified.
Dozens of new activities every week.
We provide our own sports equipment
We host both indoor and outdoor recreation.
We perform background checks.
We stay on campus at all times.
We are fully insured.