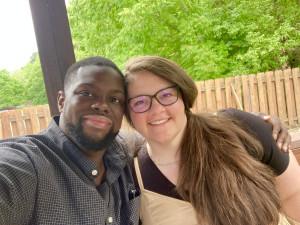 Steven Servius
Director - Tequesta, FL
Steven is a Palm Beach and Martin County native who's always had a passion for sports. He played football and wrestled at South Fork High School before playing football at Williams College in Massachusetts.
Steven works as an Upper School teacher at Community Christian Academy in Stuart, where he's taught middle school and high school History, Bible, and PE since 2016. He also serves as a Deacon, Sunday school teacher, and pastoral intern at Community Baptist Church, where he's been a member since 2010.
Steven enjoys watching football and basketball, reading, studying theology, writing songs, video editing, watching movies, Black Rifle Coffee, and all comic book-related media. Steven has been married to Candace Servius since December 2022.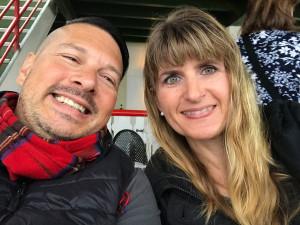 Beth and Joe Cursi
Directors - Heathrow, FL
Coach Beth has been with SportsTyme since 2015. She has been a teacher, a tutor, a Girl Scout leader, an after-school program director and a Faith formation teacher for 24 years. She is currently a teacher in Seminole County Public Schools. Beth and her husband Coach Joe will be celebrating their 20th anniversary soon. They have 2 daughters – Savannah and Chloe – who have also attended SportsTyme's program for the last 3 years, making lasting friendships along the way.
Joe Cursi is the Middle School Athletic Director and Elementary P.E. Coach at Renaissance Charter at Crownpoint. Married to his lovely wife Beth, he has two daughters: Savannah and Chloe. Joe graduated from The University of Pittsburgh and is a lover of all things Pittsburgh, especially the Pittsburgh Penguins. Go PENS!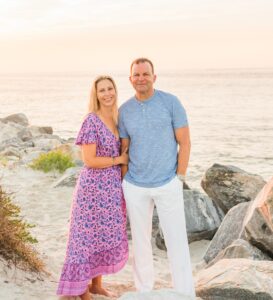 John Alvareztorre
Director - DeLand, FL
Coach John has been a teacher for the past 18 years. He has had the pleasure of teaching elementary through high school. John is currently a teacher at Grace Way Academy, where he teaches 5th-grade Science and Math. John loves sports and played Tennis at the University of Southern Mississippi. He has coached many different sports at the high school level, including Varsity Basketball, Football, Soccer, and Tennis. John has held the position of Athletic Director for ten years and enjoys watching young student-athletes grow and reach their full potential both in and outside the classroom. John lives in Tavares, Florida, with his wife Sara of fourteen years.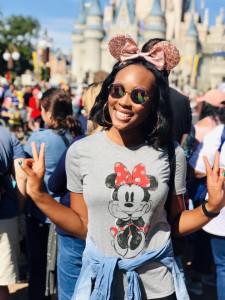 Jessica Osborne
Director - Winter Springs, FL
Jessica Osborne has been a K-5 Physical Education Teacher since 2018 for Orange County Public Schools. She has a love for teaching children of all ages through many realms such as dance, sports, STEM, Girl Scouts , health education and many more. Jessica is a Jacksonville, FL native and attended the Univeristy of Central Florida where she received her BS degree in Sports and Exercise Science. In 2020, Jessica received her Master's degree at Pittsburg State University in Health, Human Performance and Recreation. It's safe to say that she has made Orlando her new home. Her favorite sport is football and she is a die hard Jacksonville Jaguars fan. Although she is a UCF Alumni, she also bleeds Garnet and Gold (Go Noles!) She is a member of Alpha Kappa Alpha Sorority, Incorporated and currently serves as Chaplain for her chapter and chairs many community events. For Jessica, to be an impact for children of all ages, in all walks of life, gives her such fulfillment in knowing that she is living in her purpose.