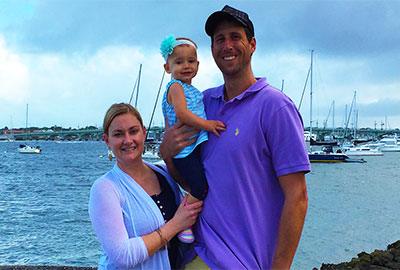 Dan Sturgis
Director - Tequesta, FL
Coach Dan has been working at SportsTyme since 2003. He enjoys playing and coaching all sports and has a passion for the youth in our communities.  During the school year he teaches high school Biology and Ecology at Trinity Christian Academy in Lake Worth. At TCA he is the Head Coach of Varsity Basketball, Head Coach of Middle School Flag Football, and Pee Wee Basketball Coach. He is also the founder of the school's Dive Club.  Coach Dan is married to Faith Sturgis and are the proud parents of their beautiful daughter, Everly Sturgis.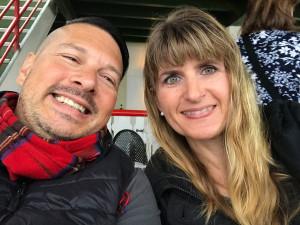 Beth and Joe Cursi
Directors - Heathrow, FL
Coach Beth has been with SportsTyme since 2015. She has been a teacher, a tutor, a Girl Scout leader, an after-school program director and a Faith formation teacher for 24 years. She is currently a teacher in Seminole County Public Schools. Beth and her husband Coach Joe will be celebrating their 20th anniversary soon. They have 2 daughters – Savannah and Chloe – who have also attended SportsTyme's program for the last 3 years, making lasting friendships along the way.
Joe Cursi is the Middle School Athletic Director and Elementary P.E. Coach at Renaissance Charter at Crownpoint. Married to his lovely wife Beth, he has two daughters: Savannah and Chloe. Joe graduated from The University of Pittsburgh and is a lover of all things Pittsburgh, especially the Pittsburgh Penguins. Go PENS!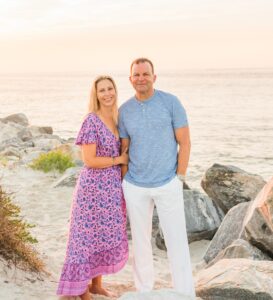 John Alvareztorre
Director - DeLand, FL
Coach John has been a teacher for the past 18 years. He has had the pleasure of teaching elementary through high school. John is currently a teacher at Grace Way Academy, where he teaches 5th-grade Science and Math. John loves sports and played Tennis at the University of Southern Mississippi. He has coached many different sports at the high school level, including Varsity Basketball, Football, Soccer, and Tennis. John has held the position of Athletic Director for ten years and enjoys watching young student-athletes grow and reach their full potential both in and outside the classroom. John lives in Tavares, Florida, with his wife Sara of fourteen years.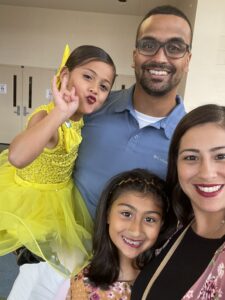 Liz Duran
Director - Winter Springs, FL
Coach Liz has been in the education field for the past 14 years. She has taught from early childhood through high school. Liz is currently a teacher at Orangewood Christian School, where she teaches 2nd grade. She is also a Sunday school teacher at East Coast Believers Church. Coach Liz believes that all children should have fun while improving their skills in sports and academics. Liz has been married for 15 years and has 2 daughters with her husband Andres.