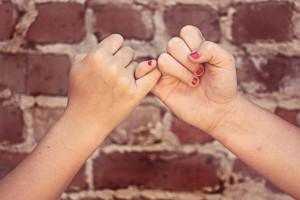 The summer is a long time to be home alone or with one's older siblings. A summer day camp is a great way to give kids an opportunity to try new things, build skills, and gain strength.
It can be tempting to send kids to the same camp as their best friends. Attending the same camp as best friends from school can give kids a strong sense of security and protect against feeling excluded. Unfortunately, though, it also protects them against making new friends.
Attending a camp alone, without ones friend group, can produce the opportunity for kids to practice the art of making friends and forming connections that last beyond camp. The older people grow the more difficult it can be to make friends. Have you tried to make friends as an adult, for example? Outside of school classes and perhaps playgroups for your kids, it's difficult to find other people to connect with. Camp can be a great opportunity for kids to practice those connection skills that they'll need later in life.
At SportsTyme summer day camp, kids are placed into groups with their peers, giving ample time and opportunity to form new friendships as they try out different sports and build skills together. Naturally, some kids will be more talented or practiced in some sports more than others and those kids can help their peers to excel and find new common ground.
All SportsTyme coaches have teaching, childcare, or coaching backgrounds. That means that they know how to recognize when a kid needs extra help to be included or practice including others in play. Our coach-to-camper ratio is kept intentionally low to facilitate these types of interpersonal skills and growth — along with fun and games!
Register now to enroll your child in SportsTyme this summer, locations throughout Central Florida.