Seminole County
Summer Camp 2020
Now accepting registration for our extended summer program in Winter Springs (August 3rd – August 7th)
Ready to make new friends? Play new games? Learn new sports? Hello and welcome to SportsTyme. For over a decade our program has served thousands of Florida families just like yours by offering a safe, fun, and secure camp full of enriching experiences. Parents are happy to know that we stay on campus 100% of the time, which means no pesky fees or hidden field-trip costs. With over 80 unique activities on offer, and more being added all the time, SportsTyme will be the only camp you'll need this summer.
As camp professionals, we understand that a parent's greatest concern is for the safety of their camper. SportsTyme is an award-winning summer program accredited under the American Camp Association, which is the only recognized accrediting body for camps in the US. The American Camp Association accredits approximately 2,500 camps nationally; however, that number represents only about a fourth of the camps that operate across the nation. Accredited camps under the ACA must meet up to 300 health and safety standards. Accreditation is a parent's only evidence that a camp is committed to the health, safety, and overall care of their child this summer. Earning ACA accreditation takes time and commitment, and SportsTyme is very proud to wear the badge.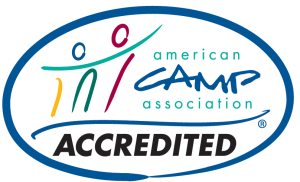 Our goal at SportsTyme is to encourage kids to experiment with new sports and activities in a relaxed environment. The emphasis is placed on FUN while campers learn the importance of good character and sportsmanship. We believe that every child is a gift, and that belief forms the foundation for our daily team building exercises where campers are taught the value of honesty, humility, and teamwork.
Feel free to give us a call. One of our coaches will be happy to speak with you today.
+1 (407) 878-1590