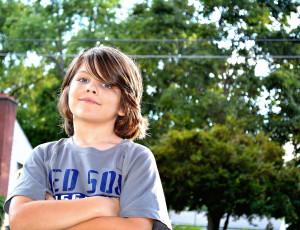 You may have chosen a summer day camp out of necessity because your kid is out of school and you need to work. As we've reviewed in this blog, though, there are many benefits to camp that your child can experience. You can see the impact of camp on your child in several different ways.
Maturity and leadership
Summer day camp gives kids the opportunity to branch out from their normal routines and meet new people. Sports in particular help to bring out leadership traits in kids as they grow their skills on the court or field and teach their peers to do the same.
Sense of fairness and good sportsmanship
Games and matches are a great chance to show skill and play as a team toward a common goal. Whether won or lost, they also present the opportunity to demonstrate good sportsmanship. Kids may have tough choice to play fairly or gain extra points, and that sense of fairness and the choice between right and wrong can carry over into their everyday lives.
Cognitive skills 
Your child may come home from camp energized about the new skills he or she learned that day and want to discuss strategy for improving and outsmarting the other team. This is great! Creative problem solving is a hallmark of critical thinking and while this skill is nurtured through sports summer day camp it is also essential during the school year.
Physical wellbeing 
Regular exercise is part of a healthy lifestyle. As a result of attending sports summer day camp, your child may express the desire to be outside more, play, and be active. Building healthy habits as a child can carry forward into adulthood.
There's still time to register your child for summer day camp this year! We have several locations all around Central Florida including Jupiter, Winter Springs, Oviedo, Lake Mary/Heathrow, and Sanford.