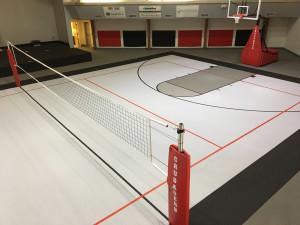 At SportsTyme, our mission is to provide a safe, fun, and secure camp experience to kids throughout the Central Florida area. Starting this summer, we're excited to further that mission by expanding our operation to include a 5th camp location in Sanford, Florida! The Sanford location is at the Holy Cross Academy, located at 100 Aero Lane in Sanford. It joins our four established locations,  Markham Woods Middle School in Lake Mary/Heathrow, Independence Middle School in Jupiter, Lawton Chiles Middle School in Oviedo, and Indian Trails Middle School in Winter Springs.
Holy Cross Academy in Sanford is especially exciting for us as it will be the first SportsTyme camp location to include a swimming pool right on campus. All locations offer one day every week as a water day, in which campers spend half the day having fun with our water slides and water activities.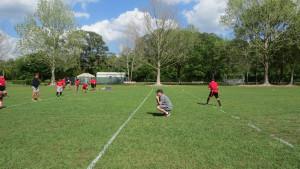 Our Sanford location will include the same program as our other locations, with over 80 different sports and activities available to kids ages 5 to 13. Kids enjoy different sports every day, ensuring camp is never boring. Our weekly activity list including favorites like basketball and baseball as well as sports that may be new to them, such as archery and outdoor bowling. And parents can rest assured that kids are in a safe, secure school location with age-appropriate activities.
Ready to sign up?
Our summer 2017 camp dates are now confirmed for June 5-August 4, 2017
.
Early bird discounts
are available now until May 1st ($140/week), with fees increasing by $20/week after May 1st.
Register today
for the early bird discount and rest assured, if your summer plans change you can always swap your SportsTyme weekly schedule around later.